Cardiff Open: Mon, Tue, Wed & Fri 9am-5.30pm, Thu 9am-7pm (Sat 9am-4pm)
Singleton Open: Mon-Fri 9am-5.30pm (Sat by appointment only) | After hours calls welcome at Singleton
What are Dentures?
Dentures are false/artificial teeth which are made in the laboratory to replace missing teeth. Dentures are custom made to fit your mouth.
Denture can be an economical way to replace missing teeth. It can be a short-term solution before dental implants and fixed bridges, or a long-term solution if the patient is happy with it. Denture construction is easy and non-invasive to the mouth.
What Types of Dentures are available?
There are a few different types of dentures, and we could help you determine which type is best suited for your need.
Complete / Full Dentures
A full Denture is made when the patient is missing all natural teeth, either for upper or lower.
Full dentures:
Can take support of your present bone.
Can take support of small implants if bone is not sufficient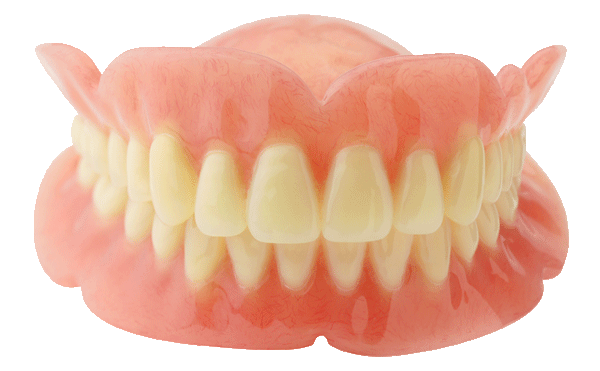 Partial Dentures
When only few teeth are missing, partial dentures are the way to go. To hold the partial denture in position, clasps are used to secure the denture to the natural teeth.
Partial Dentures can be of variety of materials:
Acrylic (Plastic)
Co-cr (Metal)
Flexible (Valplast)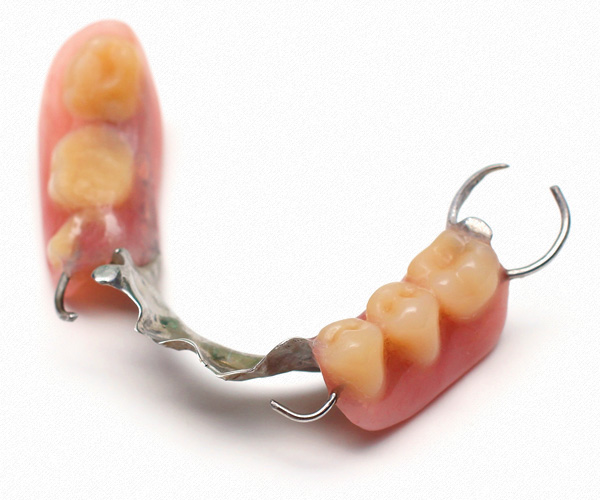 There are two types of Partial Dentures.
Removable Partial Dentures
Removable partial dentures are for patients who are missing only a few teeth and wish to have replacement teeth but cannot have fixed partial denture / bridge for any reasons.
Removable partial dentures are custom made and, fitted to your mouth. They can be based on a metal framework or acrylic.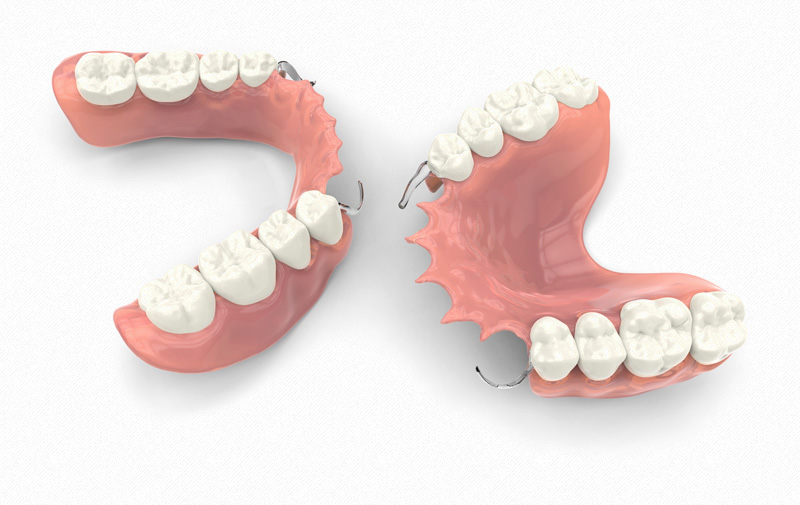 Fixed Partial Dentures/Bridge
Fixed partial dentures are for patients missing only a few teeth and wish to have permanent replacement. In other words, the patient cannot remove fixed partial dentures, they are permeate.
In preparing a fixed partial denture / bridge, we replace one or more teeth by placing crowns on the teeth on either side of the space and attaching artificial teeth to them. Then "bridge" is cemented into place. Fixed partial denture not only assist in filling the gaps created by missing teeth, it also helps in preventing other teeth from moving their position.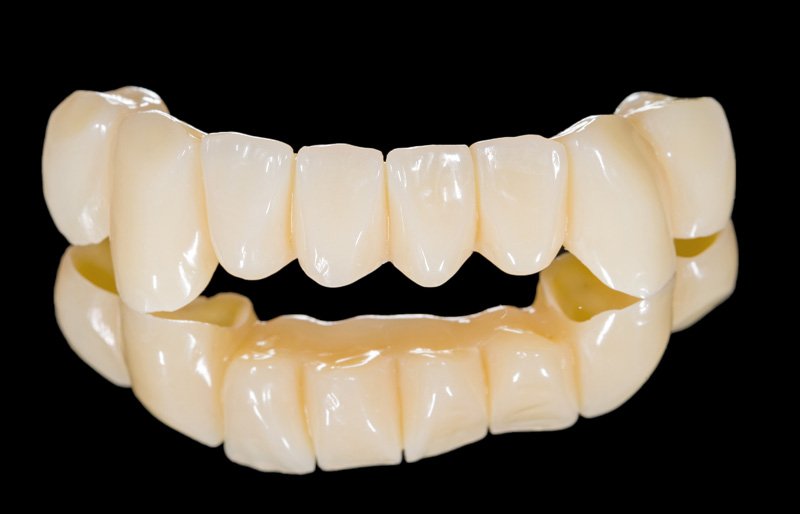 If there are no natural teeth around spaces to support the fixed partial denture / bridge, then dental implants can be used.
Adjustments
Over time, adjusting the denture may be necessary. As you age, your mouth naturally changes, which can affect the fit of the denture. Your bone and gum ridges can recede or shrink, resulting in a poorly fitting denture.
Dentures that do not fit properly should be adjusted by your dentist. Poorly fitting dentures can cause various problems, including sores or infections. See your dentist promptly if your denture becomes loose, and maintain your regular visits, too.
Regular Check-ups
Regular dental check-ups are recommended for denture wearers. We will examine your mouth to ensure your denture fits well and check any remaining teeth for their health.
Alternatives
Dental Implants are an alternative solution to Dentures. Dental Implants can be used to support cemented bridges, eliminating the need for a denture. The cost of Implant supported Dentures are dearer than conventional dentures but benefits of implants supported dentures far outweigh benefits of conventional dentures.
Dental Implants are usually advised on patients who do not have any teeth in the jaw but bone structure in the jaw is good to support dental implants.
Read more about Dental Implants

FAQs
There are multiple steps involved in making a denture to make sure it feels and fits right as well as matches the colour of your existing teeth. This process can take up to a month.